The Twisted Fat Stuff Show
---
Breakbeat, Fidget, Dubstep, Bassline and Drum & Bass
Next show:
Fri 8th April 2011
With Guests:
Zombie Robot, Mirgaux
The Twisted Fat Stuff Show hits the air every Friday night from 8pm-10pm featuring the lastest cutting edge music from the UK's underground scene. The show aims to bring the newest producers and DJ's with the freshest sounds to the airwaves along with established and rising local talent.
Twisted Fat Stuff covers some of the most established and up-coming underground genres in the UK, including; Breakbeat, Fidget House, Dubstep, Bassline and Drum & Bass; ensuring that you get the best variation of the most upfront tunes out there! The show has also boasted exclusive mixes and realeases from the likes of: FreQ Nasty, Dopamine, Cut le Roc, Hed Flux and Groove Allegiance.
Join hosts Chris Martin, Liegh Greengrass and Tripster as well as regular studio guests, all on hand for some banter, chat and to answer your questions.
Keep it locked!!
This weeks guests:
Zombie Robot, Mirgaux
This week's show, features the first full mix debut of new bassline/breaks producer; Zombie Robot. Already signed to Atomic Hooligan's label; Bass=Win, Zombie Robot joins the likes of Rico Tubbs and Stupid Fresh on the bill of one of the UK's most exciting and influencial labels. You can expect a huge selection of bassline, breakbeat madness with some dubstep and 2-step chucked in for good measure!
Also breaking his TFS cherry is
Mirgaux
. From the wee town of Lowestoft, Mirgaux has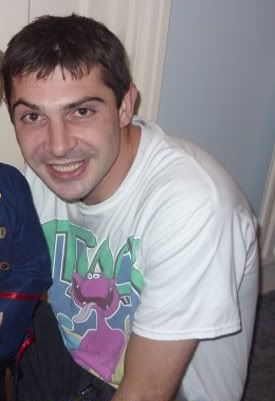 been touring the local area with the Cut The Rug gang, one of the areas best dubstep events. Mirgaux has an excellent reputation for being an awesome scratch monkey and turntablist with a real passion for 'avin' it large!' Mirgaux has prepared a wicked mash up of old skool hip-hop and dubstep for your enjoyment! Get In There!
Don't worry if you're gutted when it's all over... you can download all the mixes from the show on the
TFS soundcloud page
, after the show!
Note:
Mixes will be available on the show's Soundcloud page after midnight on the day of the broadcast.
---